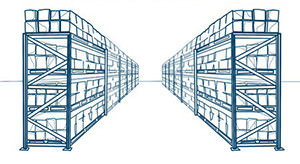 Customers looking for new warehousing solutions often need a highly customized warehouse layout design. From product storage and final assembly solutions for a variety of industries, every warehouse has a unique function. Trilogy Warehouse Partners is your source for expertise and efficiency in warehouse layout design throughout St. Louis and the Midwest. Contact us today if you are looking for a logistics company that can help you build the perfect solution.
Our Warehouse Layout Design Capabilities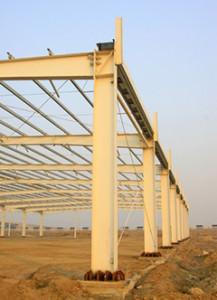 TWP works with clients in St. Louis and nationwide to design and build warehouses specifically suited to their unique needs. Warehouse layout design has to draw on many factors. We help our customers consider the many factors they need to consider in designing a space that is efficient but also cost effective. We can help you build a food grade warehouse for dry, perishable, and frozen storage, and you can be sure that all regulatory guidelines are followed, or we can design a CAD layout for that new business venture you have been longing to start.
With TWP's years of connections and experience in the supply chain management business, you will have access to the financial resources to get your warehouse layout design off the ground. Trilogy Warehouse Partners can help you find and compare financing options for both land and general construction. A warehouse project is only successful if it is fully financed in a way that allows you to continue to grow your business. TWP has financial experts ready to serve you and make sure not a single detail is missed.
Contact Us to Learn More About Warehouse Layout Design
Custom warehouse layout design services from TWP can make all the difference. No matter the size or complexity of your project, no matter the regulations and industry specifications that have to be met, there is a good chance TWP has seen them before and knows exactly how to get the job done. We build for ourselves, and we build for our customers. Contact us today if you are looking for a logistics company that can provide every solution you need, even if it has not been built yet.