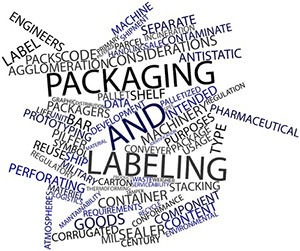 Many companies turn to third party supply chain management to grow their business without growing their overhead. An experienced warehousing company can be one of your best partners if the services they offer fit your needs and your budget. At Trilogy Warehouse Partners in St. Louis, we offer a wide range of value added services to make sure that our warehousing and logistics services can meet all of your supply chain management needs. Contact us today to learn more and if you are looking for a logistics company to help your business with efficient supply chain management.
Improve Supply Chain Management with Value Added Warehousing and Logistics Services
One way that Trilogy Warehouse Partners helps with supply chain management is by offering kitting. With our kitting services, we have the ability to take any sku from your product mix and pick the item all the way to the each quantity for ultimate delivery to your customer.  By performing this service in-house you will save the cost of shipping your warehouse inventory to another company for ultimate assembly and shipping. We also have the flexibility to add labor when needed to complete that large promotional offering at a fair and competitive cost through our utilization of a robust part-time work force. Allow us the opportunity to show you how integrating value added warehousing services with your present daily warehouse activity can save you time, effort and money.
We also provide order fulfillment and e-fulfillment services.
Our systems receive all orders electronically and send your information directly to the work floor.  These orders also run to our customer service and transportation group, so we can provide the entire end to end function for your company. We receive thousands of ecommerce type shipments on a weekly basis and we maintain a 99.5% or higher order accuracy rate to all of our customers.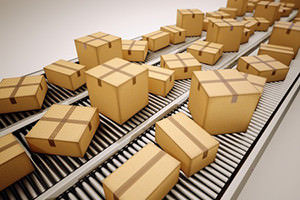 Another important value added service is the need for custom labeling and packaging. We can perform custom labeling to your exact specifications in order to have products prepared for shipment to different markets or during different seasons based on demand. We can create a new package or bundle to help market your product or work with your present specifications to give you a quality package at a competitive price; due to our experience and overall buying volume.
We can create custom modules to allow us to meet the very specific needs of your customers. Rather than having to bring in part-time employees to perform promotional module building, which can be costly and inefficient, as well as a strain on current management staff, we can provide all the labor and equipment needed to perform all of your module building needs. Let us bid your next product and see the difference our efficient supply chain management can make to your bottom line.
Contact Us to Learn More About Our Supply Chain Management Services in St. Louis & the Midwest
With our complete range of warehousing and value added services available in St. Louis and the Midwest, we can help with all of your supply chain management needs. Our expert staff knows how to help you  when it comes to managing those special product projects. All of this adds up to you getting the most value for your business and your customers without increasing overhead.
Contact Trilogy Warehouse Partners today to learn more about how our logistics company can with your warehousing and supply chain needs.