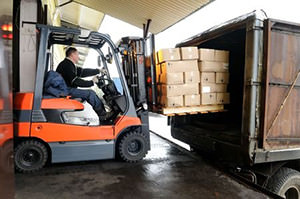 Trilogy Warehouse Partners offers our customers full service container handling in the St Louis area, throughout the Midwest and across the entire country. Container shipping by rail and truck is becoming increasingly important as businesses attempt to grow in a global economy. Additionally, fluctuating fuel prices and environmental impacts are driving more businesses to move toward the economical container shipping. Because of the growth in this market, many warehousing companies are attempting to jump on the bandwagon with little or no practical experience with container handling.
TWP has worked with fortune 500 companies, and is very experienced in the unique logistics and challenges that are associated with container handling. Contact us today to learn more about how a robust logistics company like Trilogy Warehouse Partners can serve your unique business needs.
Your Container Handling Experts
Like the other warehousing services that Trilogy Warehouse Partners offers, we have built our container business around addressing the concerns of both large, small, and medium sized business. Each different business has different needs but requires the same expertise, and that is what Trilogy Warehouse Partners provides. Below you will find a list of our more popular container handling services and some information about why they might be important to your business.
Fully Integrated Drayage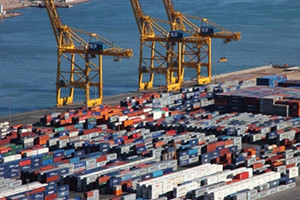 Transportation of containers over short distances from rail hubs to storage facilities is often overlooked by clients evaluating new logistics companies. Trilogy Warehouse Partners has expert drivers, equipment and systems in place for managing rail drayage. We can guarantee the most efficient service in the business at competitive market prices.
Unload and Storage Operations
Along with drayage, our container handling services are available with unloading and storage. While some situations make it acceptable to store in a shipping container, others may require climate control, or simply better protection than storage in a container can offer. Because we have so much of our own warehouse space available in St. Louis and nationwide, we are able to provide an unloading and storage service that most container yards cannot. Many of our customers manufacture goods overseas for ultimate distribution in the United States; our team of experts has the tools to off load containers efficiently and cost effectively so our customers can be assured the correct product is received and inventoried per their specific requirements.
Outbound Container Loading
What good is unloading if you cannot load and ship outbound? Trilogy Warehouse Partners also provides outbound container handling throughout the globe so that all your needs can be met under one roof. We also handle all the freight forwarding to final destination for our customers who need a more integrated approach to their exporting needs.
Contact Us to Learn More About Our Container Handling Services
TWP is all about bringing enterprise level planning and service to customers of every shape and size in St. Louis and nationwide. Container handling at Trilogy Warehouse Partners is no exception. Years of experience have gone into perfecting a process to make container shipments even more efficient. Contact us today if you are looking for an experienced and trustworthy logistics company to help manage your container shipments.