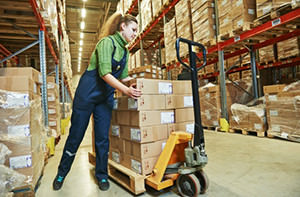 Trilogy Warehouse Partners offers many different warehouse order selection methodologies so you can more adequately meet customer and market needs. Based in St. Louis, we have been in the logistics business for decades and our experience has taught us that an agile company needs more than one option when it comes to establishing an effective order management system.
Contact us today to learn more about how our logistics company has a solution to match every need.
Warehouse Order Selection Options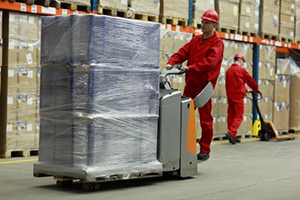 When considering and comparing different warehousing services, it is important to evaluate whether or not the order selection process in place at the warehouse is flexible enough to handle your potentially changing needs. Trilogy Warehouse Partners has deliberately built an efficient system that allows for multiple order selection options depending on your needs. We offer the following:
Pick & Pack (Each Pick) – This order selection methodology is commonly used for our online retail customers. Customers choose this option when an individual item needs to be shipped directly to a customer based on customer order parameters.  We also re-bag many individual units for sanitary and safety concerns to the end consumer.
Case Pick – Our Warehouse management system allows us to ship full cases accurately and also allows us to alert our customers if we see a potential out of stock or product issue that would affect the delivery to the end customer.
 Layer Pick – Layer pick is needed with customers that cannot buy in full pallet quantities and rely on smaller shipments to minimize inventory on hand and to increase inventory turns. Our systems execute this type of transaction thousands of times on a weekly basis; we understand the subtle nuances that make each customer uniquely different but equally important.
Pallet Pick – This is most commonly used in large retail supply chain and warehousing situations where entire pallets are needed by customers who purchase in large volumes without the need to ship in smaller type quantities.  Many times our customers raw goods materials will also ship in full pallet quantities destined to our distribution centers in St. Louis and nationwide.
Contact Today Us to Learn More About Our Order Selection Options
Contact us today to start working with a St. Louis based logistics company that can provide multiple solutions for changing situations.