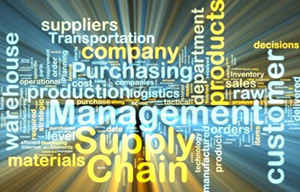 In order to maximize the return on your third party logistics investment you need to work with logistics companies that are experienced enough to keep costs low so that you can grow your business without growing your overhead. Trilogy Warehouse Partners is built on the experience of executives and managers who have many years experience and have worked with some of the country's biggest companies. We take that high-level experience as one of the top logistics companies and turn it into everyday savings for businesses of every size throughout St. Louis and the Midwest. Contact us today if you are looking for a logistics company that knows where and how to save you money while providing an excellent level of service for all of your warehousing and logistics needs.
Mission Statement
We are dedicated to the ever-changing logistics needs of our customers. Our management team is committed to providing innovative logistics solutions developed through creativity and the latest technological advances in warehousing and transportation. Our goal is to develop a long-term partnership with our customers that supports their current distribution and marketing strategies and contributes towards attaining their future growth objectives.
The Best Warehousing & Logistics Companies are Built on Experience
Warehousing and logistics companies are able to offer the best in retail supply chain solutions when they are grown on real world experience. The founders and key executives of TWP have worked for real businesses throughout the St. Louis area and nationwide and have experience maintaining real profit and loss budgets. Therefore, we know just how important attention to detail is when it comes to supply chain management.
Meet our key executives with the info below or contact us today to learn more about how our executives set us apart from other warehousing and logistics companies.
Hilton Kahn
Hilton has over 30 years of experience in many aspects of the grocery industry. He started his first company at twelve years old and has been the founding member of six additional companies over the last thirty years. Hilton formed the Arthur Wells Group in 1993 to provide third-party logistics to grocery retailers and wholesalers. Arthur Wells managed over six million square feet of warehouse space throughout the country, had a fleet of over 80 tractors, and moved approximately 25,000 shipments per week through its logistics offices through the country. Hilton has been involved in all aspects of the grocery industry from procurement to exporting, diverting, and distribution through the various logistics companies he has owned. He continues to be active in a variety of ventures he owns that are related to the grocery industry. Hilton graduated with a BSBA in Finance from the University of Missouri-Columbia.
Rick Baker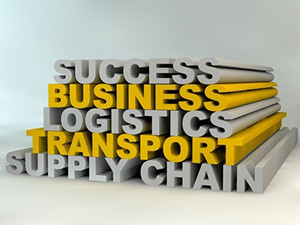 Rick spearheads the Warehouse Operations division for Trilogy Warehouse Partners. His experience spans more than 30 years as a Senior Logistics Executive providing services for clientele in a wide range of industries, including Consumer Packaged Goods, Electronics, Food and Beverage, Health and Beauty, Chemical and Retail.
Rick's area of expertise includes:
Financial Performance
New Facility Infrastructure
Start Up Modeling
Pricing Strategies
Customer Rate and Contract Negotiations
Leasing and Capital Purchasing Expenditures
New Business Development
Rick started his career in Retail Grocery Distribution and spent nearly 20 years focusing on growth and development of the organizations. Mergers and Acquisitions provided an expanded platform that helped him integrate into 3rd Party Logistics where he was widely recognized for his innovative solutions.
Prior to joining Trilogy Warehouse Partners, Rick served as a Regional Vice-President and Director for some of the industries' leading 3PL organizations.
Call Trilogy Warehouse Partners in St. Louis today to learn more about our expertise and how our logistics company can help grow your business.