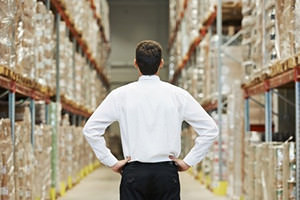 A properly designed and efficient retail supply chain is key to having a profitable business no matter what size company you are. With our years of experience in the industry, Trilogy Warehouse Partners understands the challenges of effectively managing a retail supply chain for businesses in the retail, wholesale, manufacturing and mass merchandising industries.
Contact us today to learn more about how our logistics company can help your company manage and grow your retail supply chain in St. Louis and the Midwest.
Retail Supply Chain Solutions for Businesses of all Sizes in St. Louis & the Midwest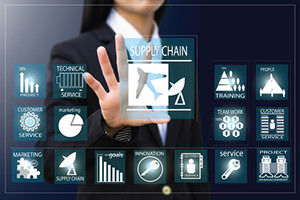 The main reason most companies seek out third party warehousing services is that they are looking to grow a business without growing their overhead. A small or medium sized business often cannot be competitive with large companies when it comes to building an in-house warehouse solution, so they outsource. In these situations, it is key to work with a company that understands the unique challenges of your specific industry. In the retail, wholesale, manufacturing and mass merchandising industries, a supply chain can have a number of complex issues ranging from seasonal demand spikes to online order logistics. For a company to remain competitive, you have to plan ahead.
All of our senior management staff comes from a variety of disciplines in the retail, wholesale, mass merchandising, and manufacturing industries. Our years of experience working with businesses in St. Louis and nationwide have allowed us to have real hands-on operational knowledge of programs that can suit your specific needs. Let us work with your team and create a go-forward retail supply chain strategy, in conjunction with your input, to work in unison with your overall business plan.
Contact Us to Learn More About Our Retail Supply Chain Management Solutions
At Trilogy Warehouse Partners, we understand the customizations and variability required for the retail, wholesale, mass merchandise and manufacturing sectors. Therefore, our retail supply chain solutions can help you both address customer needs as well as seasonal demands or shortfalls in production by carefully planning inventory and shipments. With decades of industry experience, we can help you with customized supply chain and distribution solutions, no matter the size of your operation. Contact us today to learn more about how our St. Louis based logistics company can help you grow your business.