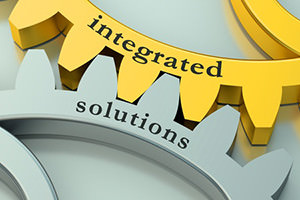 Trilogy Warehouse Partners is committed to serving companies in St Louis and the Midwest as well as across the country with superior warehousing and logistics solutions. Our company is built on years of experience in logistics, supply chain management, warehousing and transportation. Combined, our company leaders have hundreds of years' experience managing operations for major wholesalers, retailers, mass merchandisers, and manufacturers. As a third party logistics company, we are able to bring Fortune 500 level expertise to all size operations at an affordable price. No company's logistics and warehousing needs are too large or too small for Trilogy.
Contact us today to learn more about how our logistics company can help.
Why Choose Us for Your Warehousing Needs?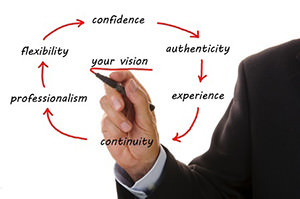 Warehousing services are a key component of any manufacturing, retail, or distribution operation. Many times companies will outsource these operations to a third party because of costs and the level of expertise required.
But how do you know where to start when looking for a warehousing and logistics partner?
Look for experienced companies.  You have your primary operation to run, and the logistics function is a key part to the overall success of your business. Experienced logistics and warehousing companies know how to provide the services you need while also saving on overhead costs. All of the managing partners at Trilogy have over 25 years of experience in their respective fields and deliver expertise daily.
Target integrated operations. You are already planning to outsource your warehousing, why go anywhere else for the related services? TWP has completely integrated logistics and asset based trucking operations to compliment your warehouse operations all through one central point of contact.
Seek out custom operations. In the modern economy, one size does not fit all. We work with Fortune 500 companies as well as small companies throughout St. Louis and the nation. We understand that supply chain solutions work best when they are tailored to fit the customer, and that is why we can customize every package to meet your unique operations.
Ensure adequate space. Trilogy Warehouse Partners has  a variety  of food grade and non-food grade space available in St. Louis and the Midwest to serve all of your warehousing needs. We can also work with partners across the country to meet your nationwide needs.
Contact Us About Your Warehousing Needs Today
Your company deserves a warehousing solution run by experts in the industry with all your resources under one roof. Trilogy Warehouse Partners has the space, the trucks, and the industry leaders to cover logistics needs from the biggest companies to the smallest. Warehouse storage needs should not slow your business down or keep you from competing in the modern economy. Contact our St. Louis based logistics company today to speak with a representative and learn more about our unique approach to your specific logistics needs.