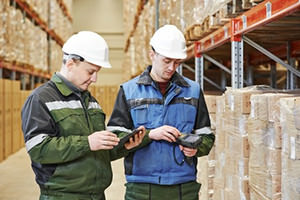 Trilogy Warehouse Partners is a full service warehousing services company based out of St. Louis. Other companies outsource key parts of the logistics process, but we keep it all in house for your convenience and value. We offer a wide range of warehousing services and can customize any service to meet your needs and goals. Contact us today to learn more and if you are looking for a logistics company to handle all or a portion of your warehousing services in the most efficient and cost-effective manner possible.
Our All-Inclusive Warehousing Services
Dry, Perishable, and Frozen Warehousing Services
We have both Food Grade and non-food grade facilities in St. Louis and nationwide to handle all or a portion of your warehouse needs. Our staff is well versed in all aspects of the food storage supply chain; from system integrity to order accuracy, our experience in the food industry assures of customers that their goods will be handled with care in a professional and efficient manner.  We also handle health care items, general merchandise, product packaging, and a variety of other products in our Facilities today. We have Facilities to handle dry, frozen, and perishable product; no matter what product you may be looking to warehouse, we have the Facility for you.
Long and Short Storage, Public and Dedicated Facilities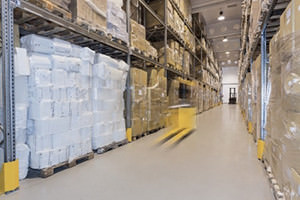 Our contracts are as unique as our customers. We can provide long term and short-term solutions and public or dedicated facilities as your needs require. We can develop and build you a brand new Facility or simply allow you to be a tenant in one of our Facilities that we operate today.
Value Added Warehousing Services
We provide value added services and supply chain management solutions such as assembly, packing, labeling, and kitting. We serve a variety of different industries supporting a wide array of customer marketing and promotional activity. Our programs are scalable; from a large weekly fulfillment project to supporting an annual sales meeting, we understand our customers' needs and have the resources necessary to make their individual projects efficient and cost effective
Contact Us to Learn About Other Warehousing Services We Offer
This is just a summary of our most popular warehousing services that we offer to our customers throughout St. Louis and the Midwest. Once again, we make every contract as unique as our customers and have a complete list of services available. Call us today to learn more about our services and what our full service logistics company can provide for your business in terms of quality, efficiency, and savings.