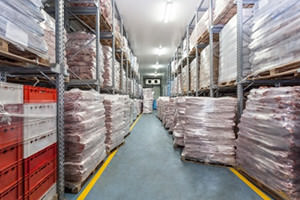 A dedicated food warehouse has to meet strict guidelines to ensure the safe storage and eventual transportation of food. Many more rules apply to a food service warehouse than those that apply to standard freight and general goods. Customers seeking warehousing services for the food and beverage industry need to be absolutely sure their third party is in compliance with regulations and has the experience needed to ensure proper results.
With our combined decades of experience, Trilogy Warehouse Partners can assure that your food and beverage products are not only properly stored, but properly transported as well. Contact our logistics company today to learn more about how we can help with food grade warehousing solutions in St. Louis and nationwide.
Understanding Food Grade Warehouse Regulations
Hazard analysis and critical control points are an essential process of keeping food supplies and customers safe. The supply chain management company you choose to work with not only needs to know how to deal with issues, they also need to understand how to take corrective action and have continual improvement processes in place to assure you that your operations are being run efficiently and your goals are being met.
Trilogy Warehouse Partners has a variety of food grade storage available in St. Louis and nationwide as well as the experts to properly manage your operations while also caring for the quality of your products.
Important Food Service Warehouse Conditions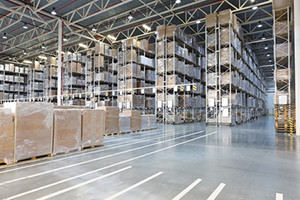 What makes a food service warehouse "food grade" anyway? There are very specific guidelines for how a food grade warehouse must be constructed, furnished, ventilated, and even lit. Trilogy Warehouse Partners is familiar will all relevant codes. These specifications include:
Floors must be made of sealed concrete or tile to slow contamination from the outdoors or from spills
Ceilings must not have exposed insulation
All light fixtures must be shielded from breakage
Air curtains, dock boots, door weather stripping, or other methods must be applied to keep out insects, rodents, and birds and different applications may require different methods
All food stored in a food service warehouse whether dry or cold must be on ventilated shelving with a minimum of six inches between the bottom shelf and the ground
Pallets have to be stored greater than 18 inches away from the wall to allow for best control and general cleaning
All food grade warehouses must abide by these rules for food safety. Trust the experts at Trilogy Warehouse Partners to maintain these standards for your business.
Contact Us to Learn More About Our Food Service Warehouse Options in St. Louis & the Midwest
When your company is looking to expand into a food service warehouse, you need to make sure you have experts who can properly follow protocols working for you. The professionals at TWP have provided outstanding service to food and beverage industry leaders for years. Contact our St. Louis based logistics company today to learn more about how you can put our expertise in the food business to work for you.