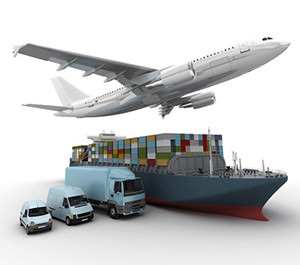 In addition to a complete range of logistics and warehousing services, we also offer comprehensive freight services to our customers. Whether you need local, domestic, or international freight shipping solutions, we can help. Contact us today to learn more about how our St. Louis based logistics company can combine all your supply chain needs into one integrated package to gain you efficiencies and save you money.
Freight Shipping Local, Domestic and International
It has always been the goal of Trilogy Warehouse Partners to provide the most complete third party logistics solutions on the market to our customers throughout St. Louis and nationwide. When your business is growing and looking to expand its reach, you need more than just a warehouse provider; you need a fully integrated supply chain provider; someone who can serve the entire spectrum of your logistics needs. Therefore, integrated freight services needs to be an essential part of your supply chain management process.
We include the following freight shipping options to help your business reach the customers you need.
Local Asset Based & National Third Party Freight Shipping: We have built our freight  solutions around our years of experience in shipping to a variety of customers throughout the United States and many throughout the globe. For local shipping, our own trucks and drivers make deliveries and pick up orders based on your specific requests. For national and international freight shipping and deliveries, we have long term contracts with trusted partners that allow us to serve any domestic or international markets that your customers reside in today. Combined, these offerings allow us to manage your freight shipping to international, national, and local destinations in a cost effective and efficient manner with a keen eye towards excellent on-time service performance.
Truckload, Less than Truckload, and Parcel Shipping: We are able to offer various shipping arrangements to suit your needs from full truck loads down to single packages. Additionally, for smaller deliveries, we can maximize shipment size by consolidating shipments from other clients in order to drive cost savings, which we pass on to you.
International Freight Forwarding: We currently ship product to Asia, Central and South America, Europe, Mexico, Australia and Canada.   
Consulting and Project Management: For all of our freight shipping options, we offer consulting with our team of experts to help make sure the plan we design to move your freight or individual products accurately fits your business needs. We can help you with all details from route design to implementation at a competitive price while maintaining a superior on-time service level to the final customer.
Contact Us to Learn More About Our Freight Shipping Solutions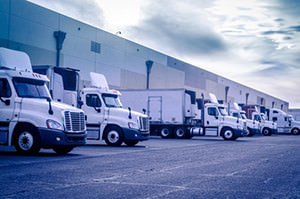 At Trilogy Warehouse Partners, we have decades of experience working for both fortune 500 companies and small-medium sized businesses in St. Louis and throughout the Midwest. We have built our warehouse and freight shipping solutions around serving businesses of all sizes. We have the deep insights to help you make profitable large scale decisions, and the sensitivity to help you manage shipments, large or small, as well as the relationships that are so essential to your business.
Contact us today to learn more about the ways our logistics company provides more than just storage solutions and how we can help with your freight shipping and management needs.