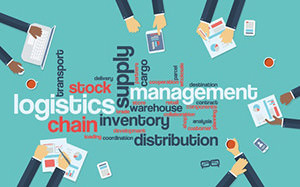 Our mission at Trilogy Warehouse Partners is to provide logistics solutions for businesses of all sizes in every industry in St. Louis and nationwide. We want to transform our expertise in the warehousing and logistics industry, working for fortune 500 companies,  into your competitive advantage no matter how large your business is or what market you serve. Businesses of all sizes and from many industries can benefit from the services we offer to improve supply chain and logistics operations and help our customers grow their businesses. Contact us today if you are looking for a logistics company to provide warehousing and logistics solutions for your business.
Diverse Logistics Solutions for Diverse Businesses in St. Louis & the Midwest
We can work with practically any business to handle warehousing and supply chain management needs. Businesses of all sizes benefit from our expertise as well as our affordable prices. Some of the industries we are best equipped to serve and related services that we provide are listed below.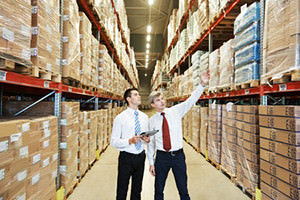 Food Grade Warehouse Solutions: Warehousing solutions for food distributors have to account for factors that do not apply to other types of logistics. Factors such as strict order accuracy, high SKU count, compliance issues, product recalls and temperature adherence are only just a few of the many challenges that customers face in the wide and varied Food Industry in the United States. We are equipped for both dry and temperature controlled storage, as well as other aspects of food storage and handling. All of our Facilities are managed via Industry Standard Warehouse Management Systems as well as being AIB inspected.
Retail Supply Chain Solutions: Retailers and mass merchandisers rely on warehousing solutions to get goods to markets all across the country especially when timelines are tight and proper inventory is essential. We have the experts you need to provide logistics solutions no matter the size of your retail or wholesale business.
Consumer Goods Warehousing Services: Logistics solutions for consumer goods often require an intimate knowledge of the many factors that contribute to a successful final delivery to the end customer. We supply everything from EDI set-up, service performance score card tracking, custom storage and shipping options, basically anything and everything that will be needed to assure your product arrives on time and accurate to your customer's standards.
Packaging and Supply Warehousing Services: We all need packaging and related supplies to ship our wares. However, where do packaging companies turn when they need logistics solutions? Trilogy Warehouse Partners handles many bulk packaging and supply distributors in St. Louis and the Midwest, and we are well equipped to work with your specific needs.
Contact Us Today to Learn More About Our Logistics Solutions for Your Company
If you are interested in the logistics solutions we have listed above or have questions about solutions and services we did not list here, we can help. Call our St. Louis logistics company for all the answers you need to help your business reach more customers and improve your warehousing and supply chain methods.