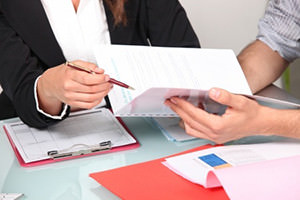 Costs should not be the only factor in your decision when trying to find the appropriate third party supply chain solution for your company. Every business has a unique set of needs for both their market and their customers, and logistics companies need to meet these with a wide range of logistics and warehousing services.
Trilogy Warehouse Partners in St. Louis is aware of the many unique needs that our customers have. Therefore, our backroom administrative services can meet all of your accounting and financial reporting needs as part of an overall integrated approach or simply a stand- alone service.
Contact us today to learn more about what makes us a logistics company that can provide total warehousing services and supply chain solutions no matter the size of your business.
Complete Backroom Administrative Services
Many third party logistics companies in the Midwest only provide basic logistics operations and warehousing services and no other comprehensive services or solutions. While this option may be great for improving the reach of your business across new areas, there are more steps you can and should take to make sure your investment in logistics companies pays maximum dividends for your business. At TWP, our large menu of administrative services enables your business to have access to a total logistics solution.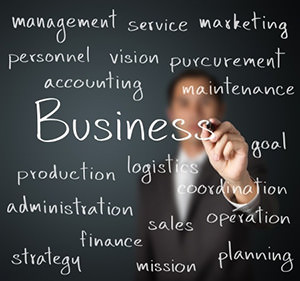 In addition to basic warehousing services, our supply chain management solutions and services include:
Full Accounts Payable (A/P) and Accounts Receivable (A/R) Services:  We have a professional accounting staff that can manage your A/P and A/R needs so you can focus on growing your business. We enable you to do what you do best: serve your market and your customers, without worrying about staffing, systems, or just keeping up with the ever changing environment demanded by your customers.
Deduction Management: As a natural next step to Accounts Payable / Accounts Receivable services, we provide deduction management to allow you to manage this process effectively without the frustration and continued need for additional resource allocation to this ever growing area. We deal with many large customers so we understand the correct procedures to follow to maximize the return of dollars from incorrect deductions while working on minimizing the total deduction flow.
Financial Reporting: We have a large array of financial reports to manage and track every facet of your business. Many of our reports are standard; however, we have a knowledgeable I.T. staff that can create custom reports for your company based on your specific and unique needs.
Dedicated Customer Service: By expanding our logistics and warehousing services to provide a dedicated customer service operations, we can support your customer operations 24 hours per day with our experienced and knowledgeable personnel. We can supply you with a dedicated resource or allow you to have less than full time resources through our customer service pool.
Order Management: We have a fully functional order management system that allows us to receive your orders, with all the pertinent item and cost data, so we can perform all facets of the invoicing function from your company to your customer, if you require us to provide this warehousing service.
Contact Us to Learn More About Our Total Warehousing Services
As a trusted warehousing and logistics company in St. Louis, we have built our business by providing fortune 500 level expertise to businesses of every size. This includes providing a wide range of Administrative and Warehousing Services to fill our customers' unique needs. Contact us today for more information on our logistics company and how we can provide a total and professional solution to your supply chain needs.