Order fulfillment is increasingly becoming a driving source of revenue for many businesses. With increased availability of online shopping and payment systems, ecommerce is booming. If your current warehousing and logistics solutions are not addressing this crucial part of your business it is time to look elsewhere. Order fulfillment, when it is handled efficiently along with your regular third party logistics operations can be the competitive edge your company needs to grow and compete in our connected, always-online world. Contact TWP today to learn more about our St. Louis logistics company and how we can meet your warehousing needs.
A Leading Order Fulfillment Warehouse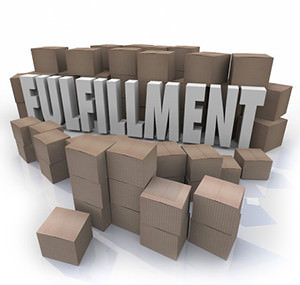 Trilogy Warehouse Partners was founded and is run by executives who are experienced at developing Logistics services to stay ahead of trends. Serving customers in St. Louis and the Midwest, we have developed order fulfillment solutions for businesses of all sizes, so our customers can compete efficiently and cost effectively in the ever changing eCommerce world.
While many logistics companies have remained focused on traditional shipment methodologies and storage of bulk packages, TWP has developed teams to help customers fulfill online orders. Speed is everything with order fulfillment, and with our distributed network of warehouses , we can make sure that your orders are prepared and sent on the fastest possible route to their final destination.
With our in-house order fulfillment solutions, we will make sure you have total control and transparency over how your orders ship. We can even split bulk shipments into orders that are delivered to physical retail stores and orders that remain in our warehouse ready for online fulfillment. This saves you from having to manage distribution on your own.
Our networks and staff allow us to make sure that items are shipped directly to customers through software solutions that coordinate with your ecommerce platform. We can also help with inventory planning, SKU creation, and order management to provide a total online store solution. Order fulfillment needs to be a part of your total retail supply chain plan, and TWP can help you grow the process carefully and profitably.
Contact Us to Learn More About Our Order Fulfillment & eCommerce Options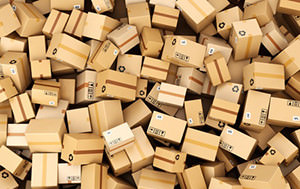 When it comes to effective warehousing and efficient order fulfillment in St. Louis & nationwide, trust Trilogy Warehouse Partners to provide the best. We have grown and tailored our warehousing solutions around both large operational user needs as well as small individual user needs, and we are prepared to deliver you the service that best suits your needs.
When you are growing your business, especially in online channels, you need expertise and one-stop solutions. We have the capability of providing logistics to both physical retail stores and direct to consumer orders. Our company is backed by experts in the retail and grocery industries who have spent years developing logistics solutions for some of the nation's most profitable companies. Contact us today for more information about how our logistics company can help you grow in the eCommerce era.