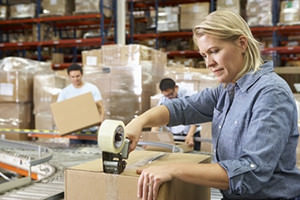 The key to retail and wholesale logistics is all about how efficiently you can ship and store. Often times the packages that retailers require for display are very different from the packaging that makes for the most efficient shipment and storage. Repackaging with contract packaging is one way to maximize results and using third party kitting services is another way. Your product and your market will let you know which option is right for your business, and there are no one size fits all solutions.
Contact us at Trilogy Warehouse Partners in St. Louis today to learn firsthand from our logistics company about how kitting services can help your business increase sales with new product offerings to better suit the ever changing needs of your customers.
Third Party Kitting Services Save Labor Costs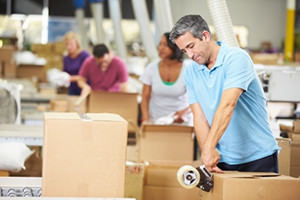 Outsourcing kitting to Trilogy Warehouse Partners gives you access to readymade facilities and staff in St. Louis and nationwide that can be fine-tuned to your precise use and needs. We have fortune 500 experience with a sharp eye for cost savings and scalability for businesses of all sizes. We have decades of experiences working on kitting projects so our teams are ready to go when you need them, but also flexible enough to make the specific changes you need to better serve your market.
Kitting services often have to be adjusted seasonally or even more often to best match manufacturer promotions and customer needs. Not only can Trilogy Warehouse Partners combine multiple products to make a better package, we can help you manage SKU and inventory creation. For most businesses to take this on in house would be incredibly costly. New processes, new teams, new equipment, and added space would all be required, and the alternative of kitting before final shipment would be a wasteful shipping expense.
Contact Us Today to Learn More About Our Kitting Services in St. Louis & the Midwest
Third party kitting services from Trilogy Warehouse Partners can help businesses of all sizes compete in our constantly fluctuating economy. You simply ship all your individual resources and products to us, and we create the custom solution you need to have the best inventory and the best package available to your consumers. Kitting services help your business maximize sales and convenience for your customer while actually reducing your overhead. Therefore, you can do more with less with Trilogy Warehouse Partners. Contact us today to learn more about how our St. Louis logistics company is built to handle your entire supply chain, not just parts of it.